Who is Al Rose?
Al Rose is a striking songwriter and musician with a unique and powerful vision that continues with his seventh and latest release (2016), "Spin Spin Dizzy". His previous albums have received extensive airplay on AAA and Americana stations throughout the US along with a bevy of critical praise. He is a mesmerizing transformer when performing live as a solo or with any number of his band, The Transcendos, in any configuration. This drives the songs each night, but the songs have always been what drives the musicians in what The Chicago Tribune has called "one audaciously entertaining ride". 
Al's musical soul rose early. Studying flute from 4th grade until losing interest in high school, he picked up an old guitar collecting dust in the basement and became obsessed, not as a guitarist, but as a songwriter and singer. Soon came the college coffeehouse gigs and rock bands including a critical and personally satisfying stint as co-leader of Chicago based Buffalo Trout. With fevered pitch and hearty focus, Rose formed The Transcendos: his true point of embarkation. Flexibly powerful, from dada gospel to caffeinated pick; explosive rhythm to sparest hush; swampy improv groove to country shine, the 'Cendos nail them to the wall. 
The songs bloomed with Rose's stream of metaphor lyrics connecting our disjointed artifacts of life. A slice of life in a traffic jam. Raindrops on the basil baked on the setting sun with a slow low rise style. His word sculptures enlighten the random moment telescoping and microscoping a personal sky where the knives wait to cut and eyes adjust to the dark, open wide. 
Rose has always approached the recording process by serving the song and, working with Grammy-winning co-producer and engineer Blaise Barton, Al has previously released six stunning discs: Information Overload (1994), Naked In A Trailer (1996), Pigeon's Throat (2000), Gravity Of Crow (2003), My First Posthumous Release (2008) and Sad Go Lucky (2012). Each stands alone. In series they expose Al's evolving habit of craft. It's so easy to hear the time and care, the patience and skill, the garlic and wine that went into the work. Listen. 
Al's wild ride spontaneous live shows, whether solo, full band, or configuration in between, coast and roll you inside out. You know the way a surprisingly loud crackly fire manages to give off a warm, steady glow? Yeah.
Monkey Holding Peach Records
Proud to be releasing Al Rose albums since the dawn of pre-recorded time.
Who Are The Transcendos?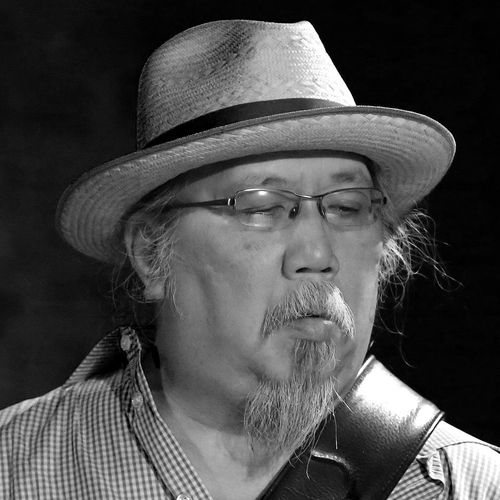 Steve Hashimoto
I first saw Hash playing at the Get Me High Lounge and later at the Green Mill. When I decided to start my own band, I thought it would be cool to find a bass player like Steve, a complete pro with a childlike wonder. I thought, "Where can I find someone like Hashimoto?" Genius that I am, I asked him where I could find someone like him to play in my band. He's an original and, as far as I'm concerned, a lifetime Transcendo. He avoids playing the root of the chord at all costs. Steve leads his own band, Suenos and plays in the great Marc Smith poetry band, Pong Unit.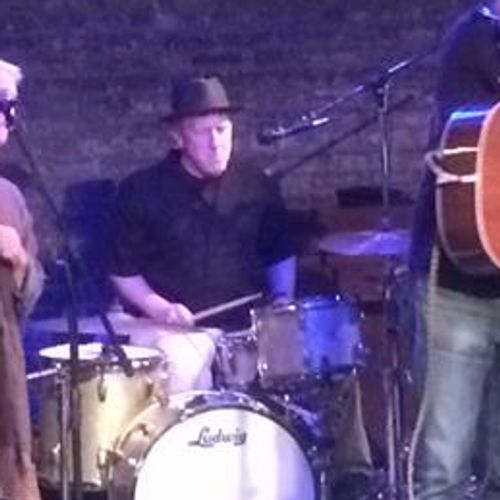 Lance Helgeson
He drums. He wears hats. Sometimes he wears a Hoyle Brothers hat. Sometimes a Straits hat. Sometimes a Space Diamonds Electro-Jazz hat. Here he wears a Transcendos hat.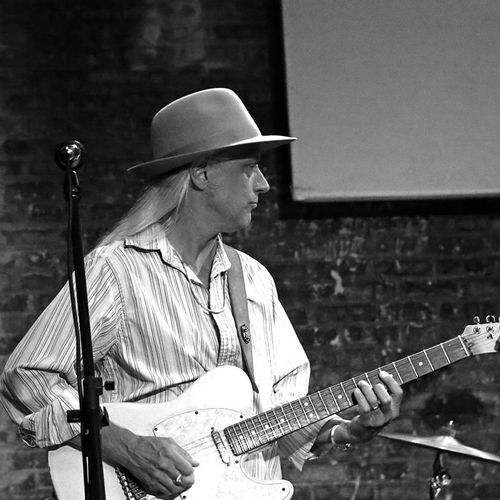 Steve Doyle
I met Steve in 2001, I think. I was searching for a guy like Doyle for a long time. He plays a great electric and cooks on slide. The big bonus is his dobro playing. I could listen to him play dobro all night. He's a great musician who plays the song first and foremost. Steve writes his own songs and occasionally bangs them out with the erstwhile band, Space Rhino. He used to be quite clean cut until he joined this band.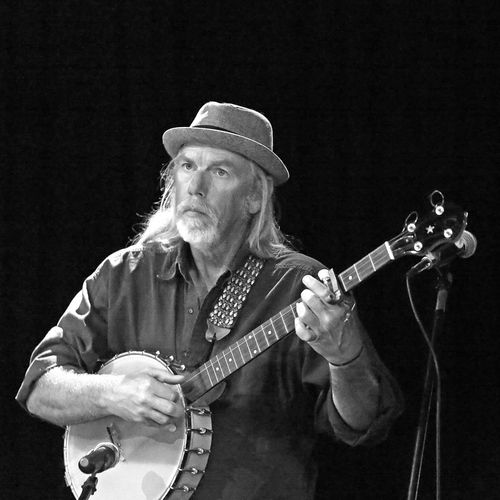 Maury SMith
For me to write a "blurb" about Smith is like describing my left arm or the back of my head. Musically, I would describe Maury as a spiritual math teaching former Zen high school baseball coach who likes to laugh and dance. We go back. Way back…back against the ivy. I learned guitar by getting stoned and laughing while we jammed. We've been setting musical fires under each other for so long that the glowing embers give me chills. We consider ourselves next door neighbors even though we haven't lived in the same town for twenty years. I never miss a show when he and I play together. That's all I'm gonna say.